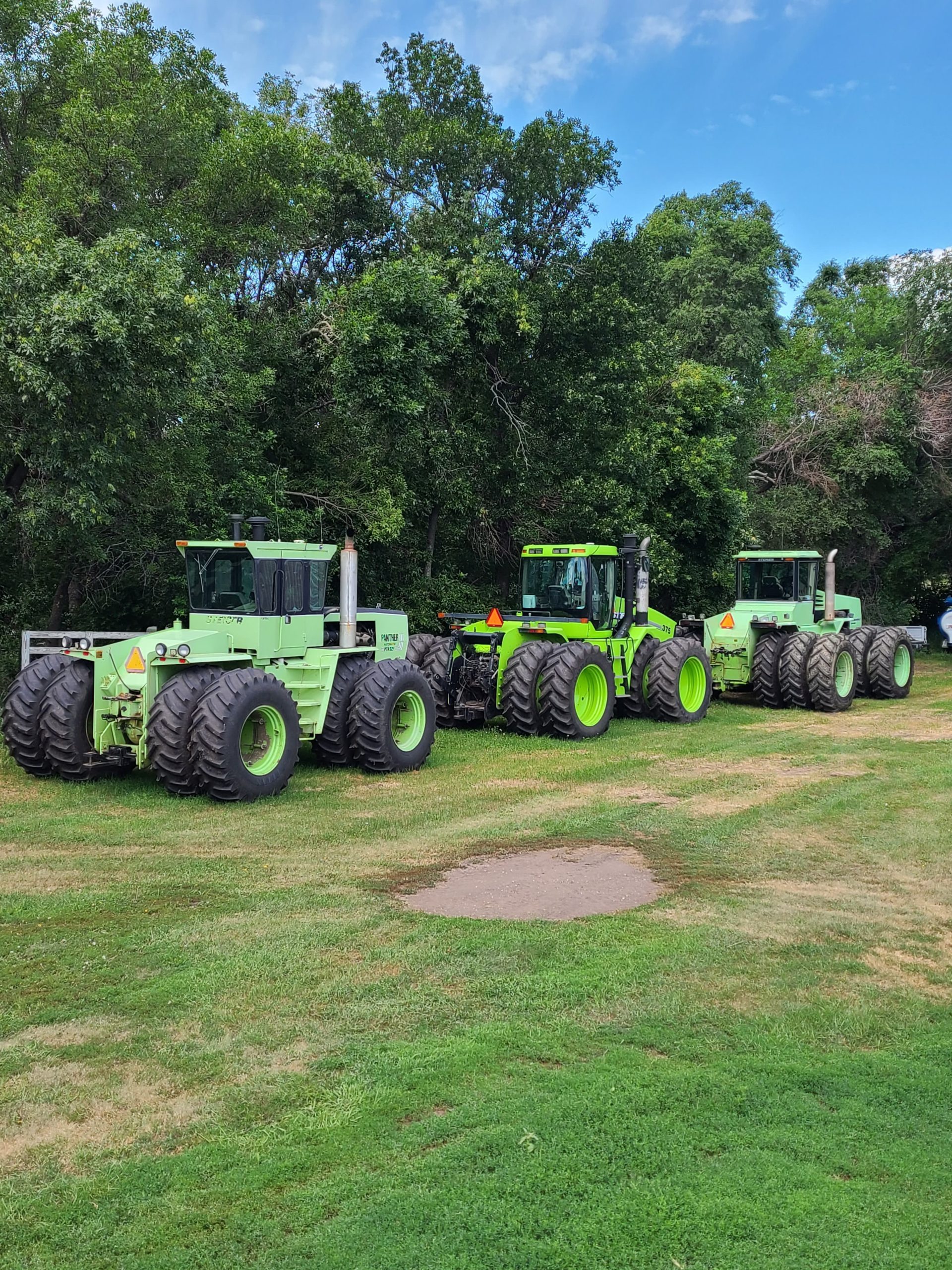 2024 Steiger Heritage Club Calendar
Sign up here for your 2024 Steiger Heritage Club Calendar!
We are excited to announce that the Steiger Heritage Club will be producing a full-color 2024 Calendar featuring only Steiger Tractors—both green and red and both old and new! We are still collecting and selecting photos to include in our calendar. If you have good quality, high resolution photos, and you think they should be in the Steiger Heritage Club calendar, please submit them as soon as possible through this page: Share your photo. Even if we don't use them in the calendar, we may include them on our website Gallery or in a Newsletter. Please order by October 1, 2023.
USA Members: To help cover costs, a $25 donation to the Steiger Heritage Club is suggested and would be appreciated. 
International Members: It doesn't seem right or fair to ask our loyal international members to pay more, but the shipping cost makes it necessary for us to ask for $50 USD donation to ship a calendar to you.
Additional Copies: If you would like additional copies of the calendar, email us at [email protected].
Steiger Heritage Club is a 501(c)(3) non-profit organization. Your donations are tax deductible.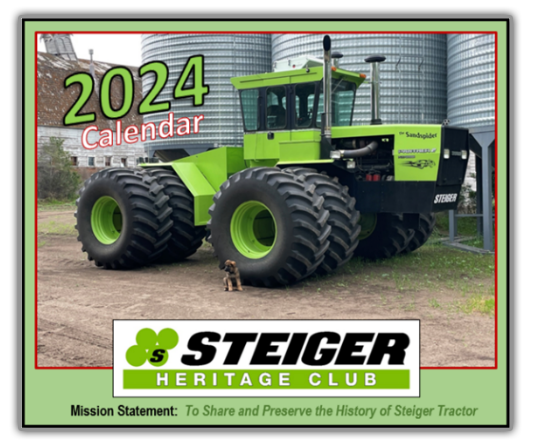 To get your calendar, please complete the form below.