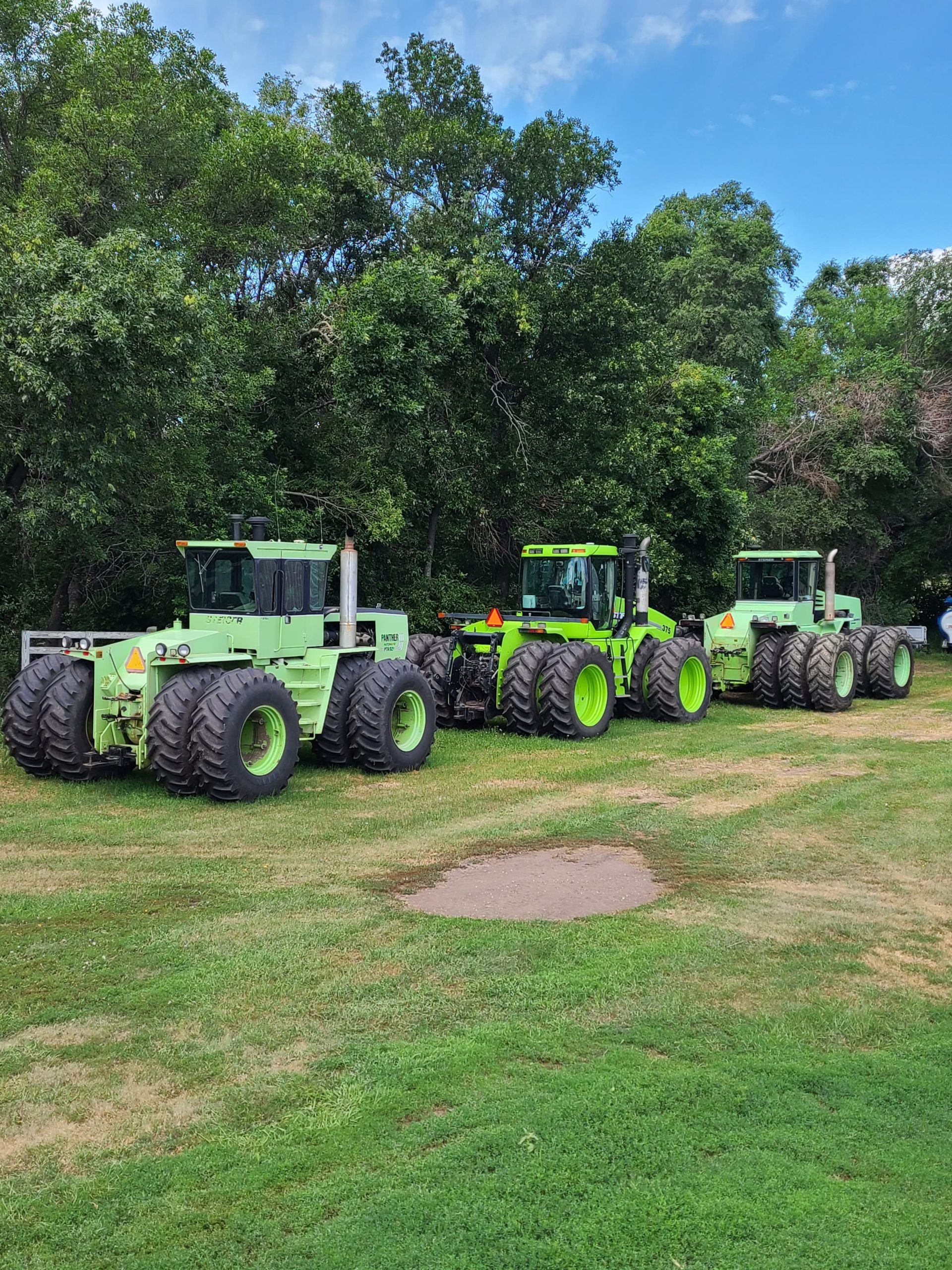 About the Steiger Heritage Club
Forming the Steiger Heritage Club
In July 2021, a group of six Steiger tractor devotees met because they were aware that there are tens of thousands of Steiger tractor enthusiasts across the USA – and the world. By January of 2022, the Steiger Heritage Club became a legal entity and is recognized by the IRS as a 501(c)(3) non-profit organization. We finalized our mission statement, developed an official logo, and elected a Board of Directors. One of those enthusiasts, Jeri Yaggie, was especially interested in starting this non-profit group, because in 2019, she and her husband, David, had already begun working to preserve Steiger Tractor history by building a replica of the Steiger Barn in memory of their son, Mark. This replica is located on the grounds of the Western Minnesota Steam Threshers Reunion in Rollag, MN, where some 25,000 to 50,000 visitors gather over Labor Day weekend to celebrate farming history. The building is known as the Mark Yaggie STEIGER HERITAGE HALL and serves as not only a Steiger Tractor museum, but also as the ticket office and front gate for the event.
Mission Statement
To Share and Preserve the History of Steiger Tractor
Why We Exist
The Steiger Heritage Club has been formed to address the interests and fascination of the many Steiger Tractor enthusiasts, including those who admire:
The earliest Steiger tractors, beginning with the homemade tractors built by John, Maurice, and Douglass Steiger in a converted barn and from used parts during the years 1958 to 1963.
The first "production" tractors built on the Steiger farm from 1963 to 1970.
The "Steiger-green" tractors built in Fargo from 1970 to 1988.
The latest of CaseIH tractors, beginning in 1986 to present, where CaseIH has branded its largest, most powerful tractors— still with the Steiger name.
Our goals are to:
Accurately provide and share information about Steiger tractor history.
Share the important contribution Steiger tractors made to the agricultural industry.
Develop and increase interest and enthusiasm in Steiger tractors for current and future generations.
Operating & Funding by Donation and Sponsorship
The Steiger Heritage Club will have operating expenses so it can:
Serve our members
Maintain an informative and quality website
Provide interesting and regularly scheduled newsletters
Support other nonprofits and museums that house Steiger history
Keep our exhibitions fresh and appealing
Provide member opportunities for input and volunteering
Hold member meetings
We plan to fund these very important activities with donations from our members and with Company/Farm sponsorships. The Steiger Heritage Club is a 501(c)(3) nonprofit organization, so any contribution is tax-deductible. Donations in any amount will be accepted, greatly appreciated, and acknowledged annually.