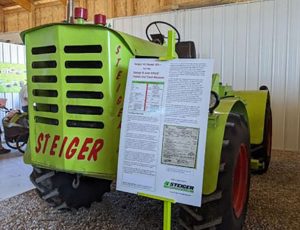 MaJeana Hallstrom | 09.01.2022
Last spring, we saw an announcement that George Schaaf, the 89-year-old owner of the George and June Schaaf Tractor and Truck Museum in Frankfort, IL, would be liquidating his incredible collection of antique and unique tractors in September 2022.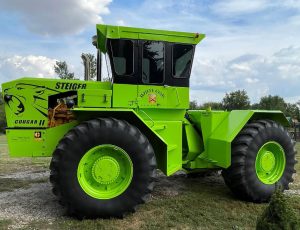 John Holliger | 08.01.2021
When we bought this tractor in the summer of 2019, I had no idea the huge impact that the purchase was going to have on our family's life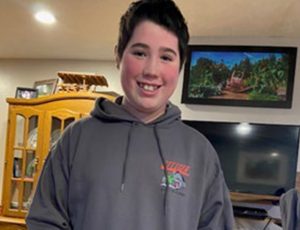 Alex started reading about Steiger tractors online around grade 3 or 4.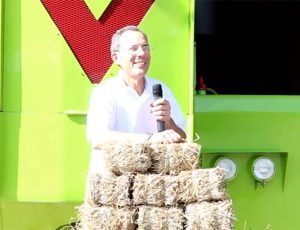 Andrew Yaggie | 08.30.2019
The Mark Yaggie Steiger Heritage Hall was dedicated during a Grand Opening Ceremony.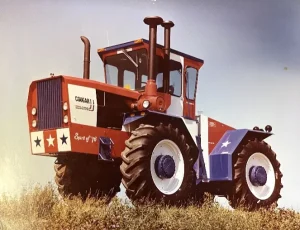 Big Tractor Power | 07.04.2018
Jason Hassert of Big Tractor Power features the "Spirit of '76" Steiger Tractor(s).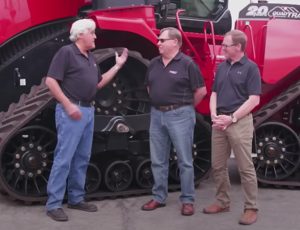 Jay Leno's Garage | 04.09.2018
Jay Leno put the most powerful tractor in agriculture to the test — on the streets of L.A. Go along for the ride in a big red tractor in the latest episode of Jay Leno's Garage.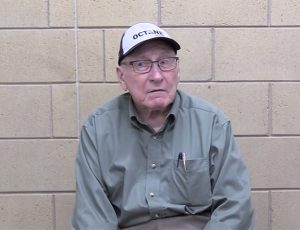 Harvester Heritage | 06.01.2017
In this interview, 84 year-old Doug shares the interesting details of the twists and turns that developed this great company over the years.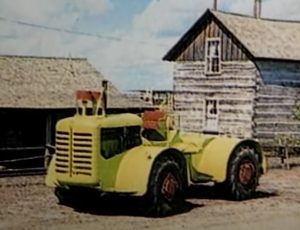 Gros Tracteurs Passion | 03.25.2009
This is an interesting video from a few years ago mostly focusing on Case IH tractors, with an introduction featuring the beginnings of Steiger.